| Solar Playground
This is a public rest area that is designed for people to freely imagine about Energy while enjoying the playground.
(Planned in 2017 / 1st phase construction was completed on Oct. 2018 / Final construction is to be completed by 2020)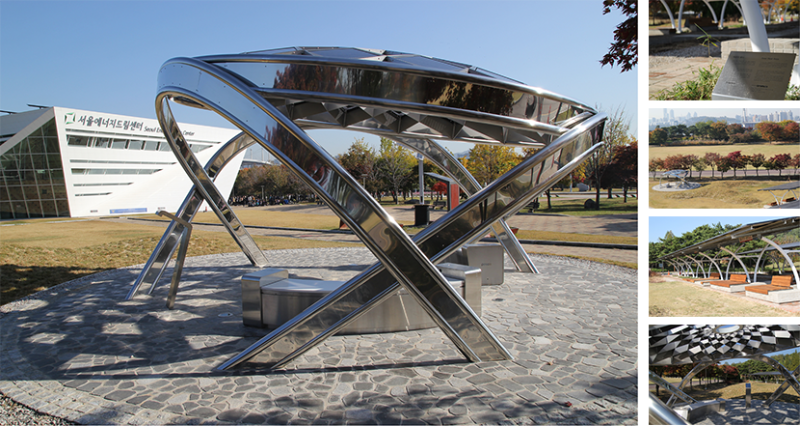 Solar Rest Area
A new rest area under the existing Solar Power Generation Panels.
Solar Pine
The Solar Pine is an artistically designed solar panel. This artistic solar panel provides a fine cover for the rest area while generating electrical power.
Mars Playground
A crater on Mars was reproduced in the playground. In this playground
you can find soil, sand and rocks that exist on both Earth and Mars.